Maine School of Ministry (MESOM)
Theological education for the life of the church
We work with students practicing congregational leadership and those discovering a path to pastoral ministry. Our programs combine classroom learning and ministry competencies, devoted to God's call.
Our primary program is based on a solid and innovative curriculum leading toward a certificate in Christian Studies, Pastoral Leadership, or Word and Sacrament. "Non-traditional students" will find a welcome here!
We also offer mentored-practice fieldwork serving congregations in Maine and beyond. Some "traditional students" fit here. Whether on an academic path, an alternative path, or something in-between, your progress with the Maine School of Ministry will be unique. And you will contribute something new to our learning community.
Our work and our vision grew up alongside the 21st century UCC Manual on Ministry. By promoting and cultivating a culture of call, adding academic resources and mentorship, we affirm God's gifting and guidance in every generation – including toward more remote or rural congregations. Since 2015, MESOM has affirmed students on their way to authorized ministry (lay or ordained) in the various associations of the Maine Conference.
See courses below.
For more information, please email Acting Dean – Rev. Dr. Malcolm Himschoot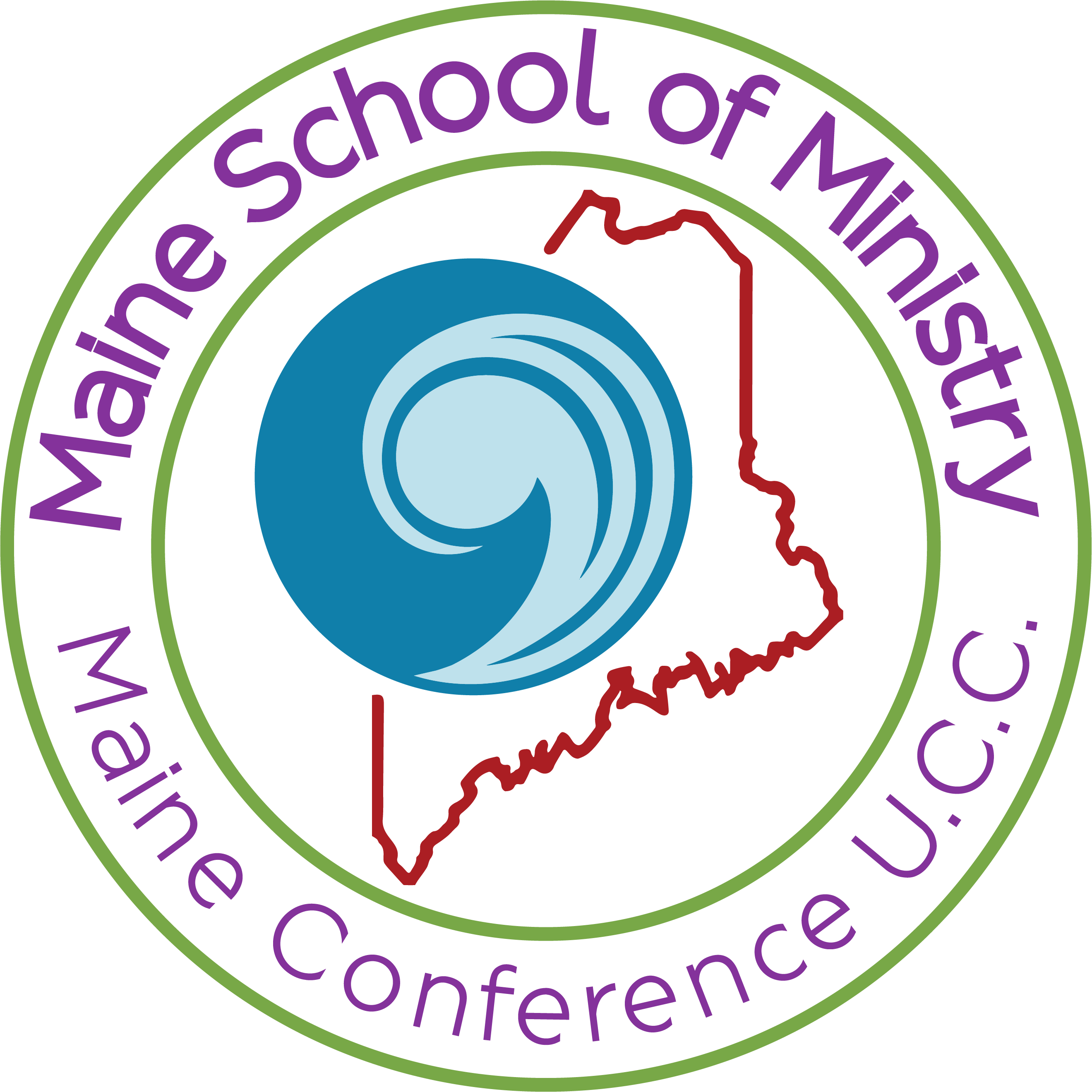 Upcoming Courses & Offerings
Fall 2023 – Intro to New Testament I / Pastoral Care in an Embodied Faith
Spring 2024 – Church History and Ecology / Intro to New Testament II
Theology of Ministry and The Marks for MIDs
Certificate Students: (Theology and Leadership)
Pre-requisites: Prior or ongoing study toward preparation and formation for ministry. This class will be most useful for those who are already Members in Discernment with an association of the UCC.
Requirements: Internet access, Google Classrooms capability, textbooks including Manual on Ministry and Book of Worship.
Course Description:

Why does a church have ministers at all? Where do pastors come from? Nothing about this is obvious in the 21st century; rather, sacred matters require reinvestigation and reinvestment by a faith community engaged in equipping leaders for the next generation. What beliefs and practices orient and sustain a theological and sacramental calling in and on behalf of the church? What understandings of ecclesial ministry guide authorizing bodies when they make decisions about standing and oversight related to individual Members on Discernment? This course will map foundational questions and illuminate practical steps for those developing their own ministry journey in the United Church of Christ, by engaging primary sources and ongoing conversations.
Course Objectives:

Students will be able to express an understanding of theological issues present in the life of the church, symbolized by the role and function, person and performance, congregational settings and covenantal relationships of ministers authorized by the United Church of Christ. To serve the purpose of dialogue with UCC Committees on Ministry, those who are Members in Discernment will develop a unique portfolio to demonstrate their own cumulative learnings and capabilities across all eight Marks of Faithful and Effective Authorized Ministers. Such learnings and capabilities will reflect the integration of fieldwork and coursework at the Maine School of Ministry and other educational opportunities. Each individually-customized portfolio, if developed online using Google Classrooms, may be shared as a public website to be used for discernment around goals, preparation and formation, and readiness for ministry.
Class Meetings:
This course has both in-person and online components. We will gather in-person June 5-7 at the Pilgrim Lodge retreat facility, from Monday (arriving sometime between 2:00-6:00) through Wednesday (depart between 1:00-3:00). Self-guided work will be complete online by June 30.
Syllabus:Course syllabus will be emailed to registrants after May 19.

Contact the Maine School of Ministry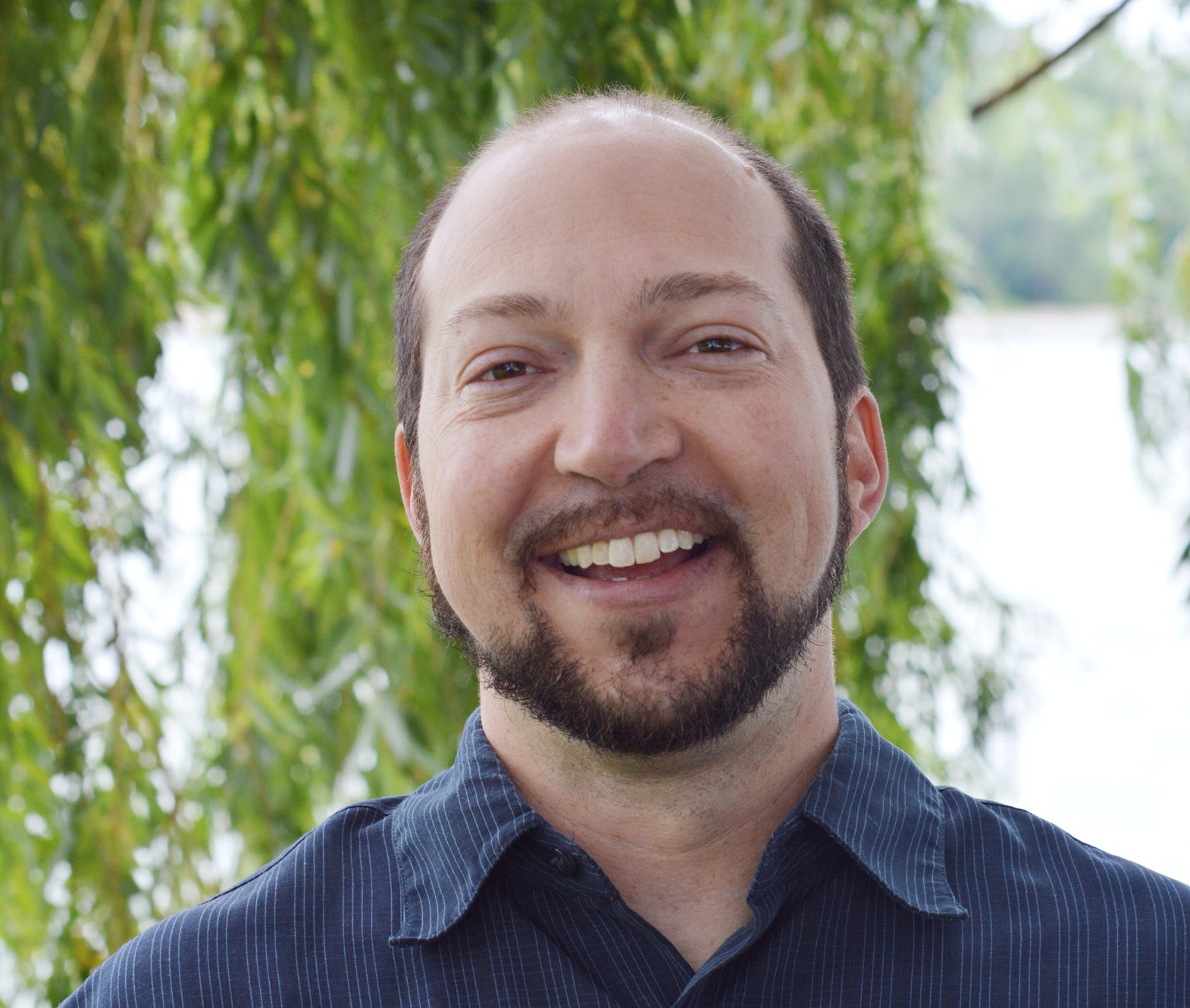 Rev. Dr. Malcolm Himschoot
Acting Dean - Maine School of Ministry

Email: mhimschoot@maineucc.org
Cell Phone: 1.207.458.7836
Work Phone: 1.207.530.9594
More About Malcolm
Rev. Dr. Malcolm Himschoot, Acting Dean, worked for seven years with the UCC's Ministerial Excellence, Support, and Authorization Team when the Manual on Ministry and Ministerial Profile were updated in a nationwide conversation about a theology of ministry for the 21st century. During that time he earned a DMin in Transformational Leadership from the Methodist Theological School in Ohio, and participated in consortium gatherings among regional theological education programs across the life of the church. His commitments reflect the diversity, equity, and inclusion at the heart of Christ's gospel.
Malcolm lives in Orono where he co-pastors the ecumenically-minded Church of Universal Fellowship. He is known as an out trans man, an activist and transgender educator, a sometimes-professor at the University of Maine, and a dad of twins. He also has an MDiv from the Iliff School of Theology, and a B.A. from Amherst College.
Rev. Dr. Leslie L. Foley, BCC
MESOM Instructor
More About Leslie
A graduate of the University of Tennessee, Lancaster Theological Seminary and Andover Newton Theological School, Leslie is a UCC Minister, Board Certified Chaplain and educator. After graduating with a Master of Divinity degree, Leslie served as a chaplain resident at Yale-New Haven Hospital. From there, Leslie went on to become a board certified chaplain. For the past 20 years, she has served as a teacher, chaplain and minister in a variety of settings in CT and Maine. Leslie is currently the Pastor of Westbrook-Warren Congregational Church. She also serves a MESOM faculty member and Advisory Board Member.
Like many other churches, Leslie's congregation experienced decline in membership during the pandemic and explored new ways of being church, including online Bible study, online giving, and creating sacred space in new ways. She says, "We're doing church very differently now!" Leslie is passionate about worship in all forms, and developing the gifts of Christ's body. With students she is passionate about being part of the discernment process, working alongside those on a leadership journey, and walking with them as they find their voice.